So last night I ran across the news that Iron Blooded Orphans finally reached its finale sometime last month (#slowpoke). For me, that's the cue to go find a stream and binge the bejeezus out of one of my favorite things in the entire world: gigantic animated robots beating the shit out of each other. It's Anime Night, people. This is going to get a bit ranty.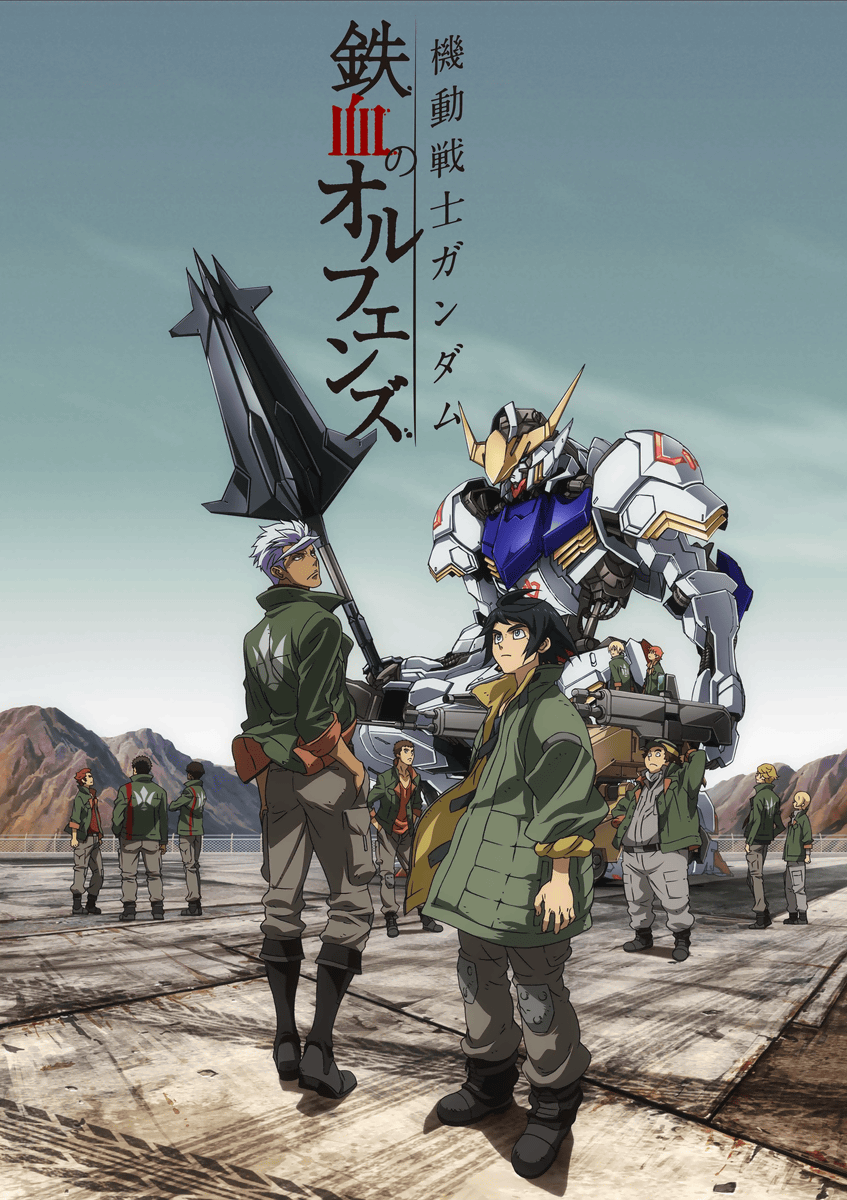 For those of you who don't know, Iron Blooded Orphans is the latest in the Gundam series of animated shows that have been declared one of Japan's cultural treasures. The staying power of Gundam is partially its ability to move a whole lot of plastic on modelling sprues, a hobby that seems to connect nerds of every generation and serves as a benchmark for whatever is in vogue for anime through the years. Gundam is also a series with some great traditions that may seem confusing or pointless to a casual anime fan, of which I've compiled a bit of a list:
Politics. A shitload of politics.
Belongs to the "real" school of robot anime as opposed to the "super" version. That means robots are subject to limitations like fuel, or the tendency to burn up in the atmosphere, or pilots being crushed to death instead of fading into a shower of fairy dust.
Bland, often repetitive visuals that more or less serve as backdrops to some amazing voice acting. This is almost always completely lost in a translation to English, even when you have spectacular actors. In latter series, this tendency is exacerbated by CG and the abuse of slightly modified stock footage.
Different parallel universes that each encompass several series of Gundam, often with no obvious way of telling them apart from each other.
most of all a tendency to jump from plot point to plot point with scene breaks that often ignore whole days between meaningful events. This is to speed things along and jump from the aforementioned political points to some mech on mech action. See: Reconguista in G, Z Gundam, and the original Mobile Suit Gundam, sometimes known as Gundam 0079.
Continue reading "I Finally Finished Iron Blooded Orphans. Also, Some Gundam History." →